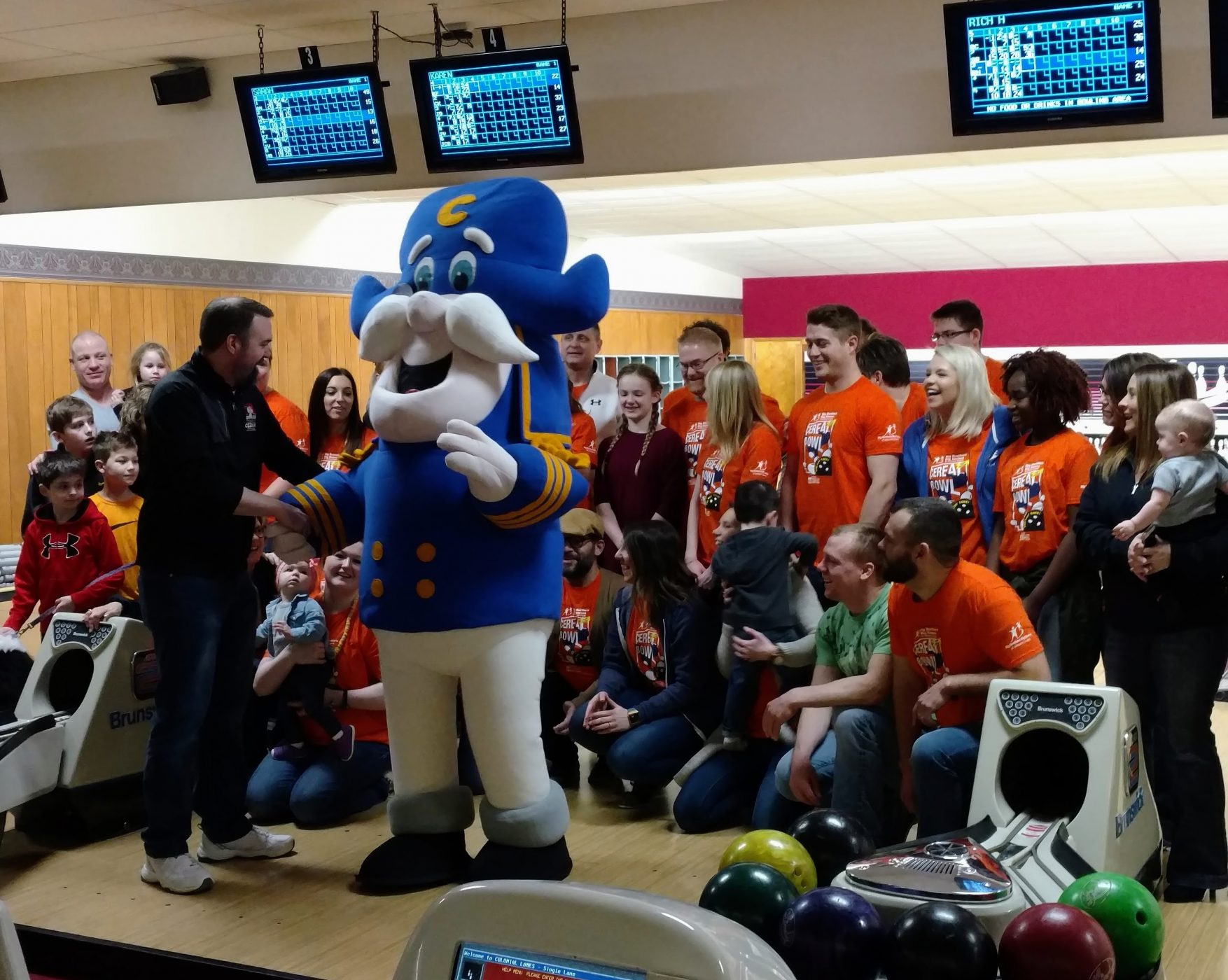 THANK YOU.
Thanks to your fundraising, your donations, your efforts to cheer on others and to spread the word…
together, we raised $120,000 to help kids facing adversity! WOOHOO!!
This funds the cost of over 9,300 hours of life-changing mentoring for local kids! But that just begins to explain the value.
As a child spends more 1-on-1 time with an adult role model outside the family – his or her Big – they become more likely to enjoy greater confidence, educational success, and stronger interpersonal relationships. These gifts you gave through Bowl For Kids' Sake truly affect these Little's lives, forever…
not to mention all the people they interact with and inspire, long afterwards. 
A special thank you goes out to Bowl For Kids' Sake's title sponsor, University of Iowa Community Credit Union,
and each of shift sponsors, lane sponsors, and businesses who donated door prizes!
What's Next?
Help support and create new life-changing friendships for kids facing adversity by marking your calendar for an amazing experience on October 27, 2018 at our next major fundraiser: Gridiron Bash 2018! This one-of-a-kind Hawkeye football game-watch party and silent auction IN the Kinnick Stadium Press Box is an incredibly fun-filled experience. Details forthcoming at www.bbbsjc.org/events and on the Big Brothers Big Sisters of Johnson County Facebook page!
Bowl For Kids' Sake 2019 tentatively scheduled for the last weekend in February… let us know your fun theme ideas!