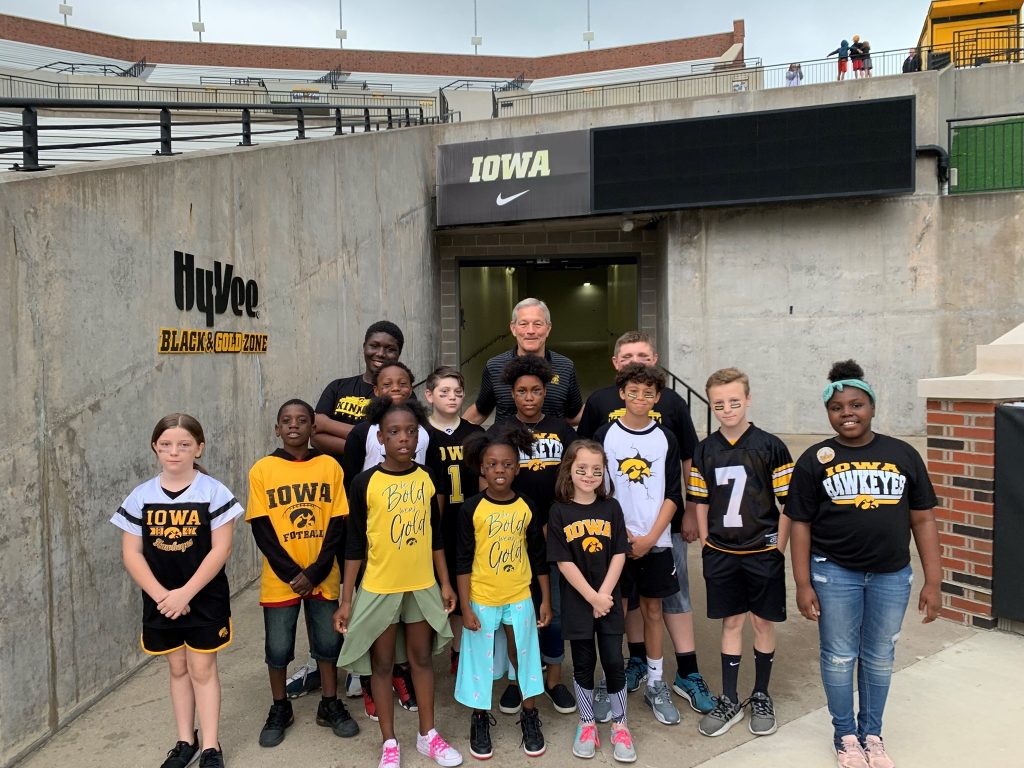 THANK YOU to everyone who supported Gridiron Bash 2019; Iowa 20, Northwestern 0!



By supporting this event, you helped raise $11,657 net dollars to support 1-to-1 youth mentoring in Johnson County. This can fund a year of individualized, personalized support for 17 matches, enrollment costs for 38 new Bigs, or 466 Match Introductions! Click here to learn how your donation funds each step of a life-changing impact.
Enjoy pictures and videos on Facebook, Instagram, and/or Twitter. THANK YOU for being our teammate and supporting 1-to-1 youth mentoring that changes lives.
Gridiron Bash 2020 is canceled... but nonetheless, Go Hawks!