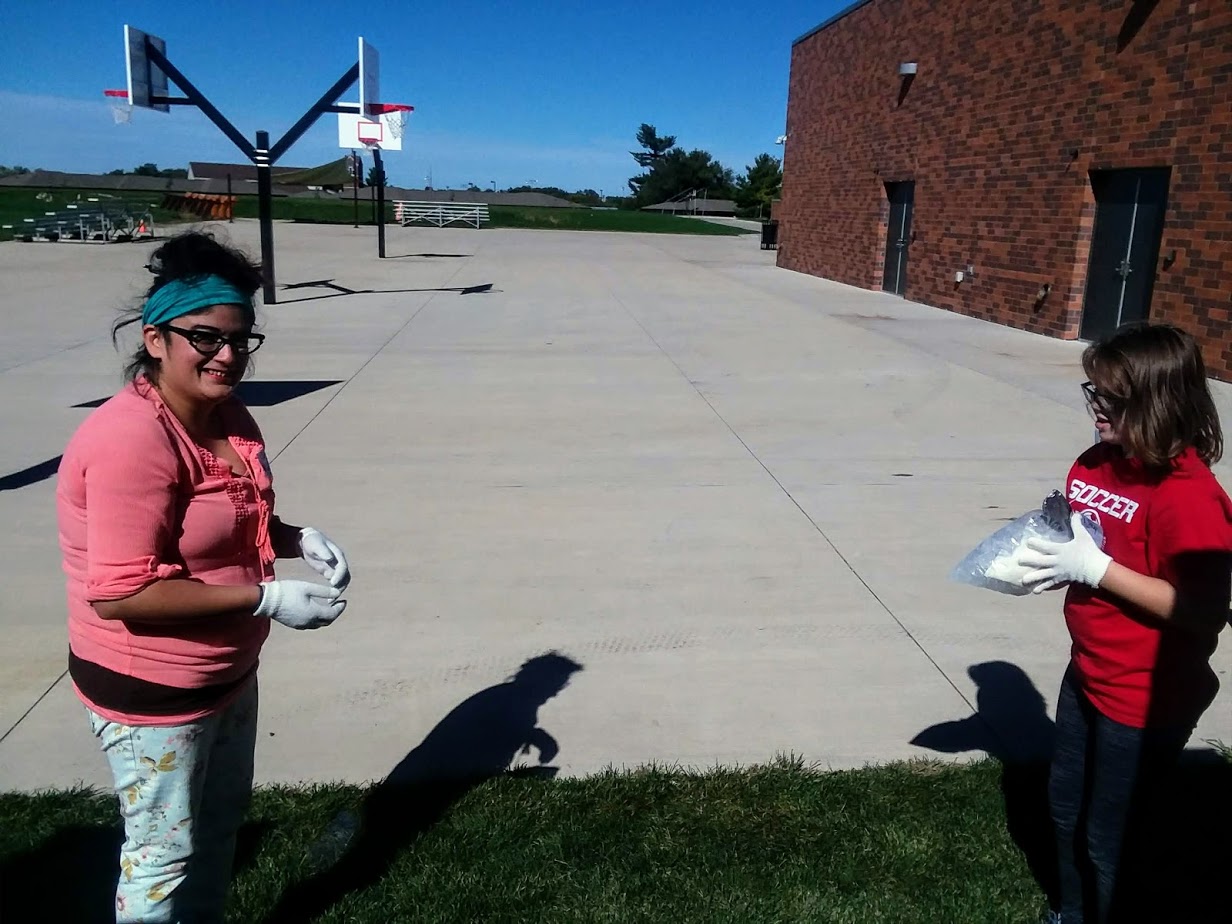 Mentee Audrey and mentor Iris put a creative and active twist on making ice cream. After mixing ingredients in a bag, the pair played catch to create the necessary chemical reaction.
Are you healthy? Is the young person you care about healthy? If you don't feel a proud and resounding 'YES!' building in your lungs, it's OK! Read on…
Health obstacles are everywhere in winter: less daylight and weather limit outdoor options… holidays like Valentines stuff sugar into many homes and offices… and Seasonal Affective Disorder or winter depression directly affects 15-25% of us. Not exactly a pick-me-up, right?
Take heart! BBBS brings good tidings. Harvard's School of Public Health has published an excellent tool called Eat Well, Stay Active, Have Fun: A Guide for Mentors, written for both Community-Based and School-Based matches, of all ages. It is easy-to-read and we highly encourage you to check it out.
Key Points (p. 6):
*Health topics are best to discuss in a nonjudgmental and casual way. One size does not fit all.
*Listen to your mentee – if you get excited about some healthy ideas, but your Little isn't interested, you could be in for some disappointment.
*It is OK to do activities or eat foods together that aren't always healthy! (You do realize the featured pair above is making ice cream, right? :D) Moderation is key.
Featured Ideas (many more in the guide):
*Start a Fruit/Vegetable of the Month Club (p. 17)
*Prepare a favorite family recipe together, or create a new one (p. 23)
*Make and enjoy food sculptures together: Banana Caterpillars, Ants on a Log, and Veggie Cars are just a few possibilities (p. 33)
Did you know young people 8-18 spend an average of 7 hours and 38 minutes each day in front of screens? That's nearly four times the recommended limit of 2 hours! This guide also features several ideas for increasing physical activity (p.36), and an index of resources (p.44).
What ideas do you suggest, for promoting healthy Bigs and Littles? Let us know! We'll share your ideas on Instagram, Twitter, and Facebook to benefit other matches. Just don't take yourself too seriously; as famed physician Patch Adams once said: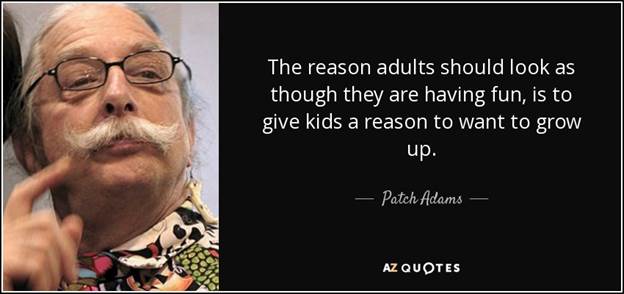 Your partner in health and fun,
Big Brothers Big Sisters of Johnson County