Staff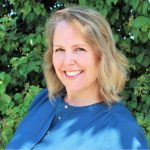 Dina Bishara Program Assistant dina@bbbsjc.org
Dina is originally from Iowa City, but has lived all over the southern and eastern reaches of the county.  She has her B.S. and M.S. in Policy Analysis from Cornell University in Ithaca, New York.  Since graduating, she has worked in the non-profit sector with a focus on child and community development.  Dina is active in the community, advocating for autistic individuals and improved mental health supports in our schools.  In 2019 she was awarded the Stephen Tsai Award for Excellence in Autism Education by the Autism Society of Iowa. She loves practicing yoga and sharing tea with her co-workers. Favorite Quote: "Every thought you produce, anything you say, any action you do, it bears your signature." Thich Nhat Hanh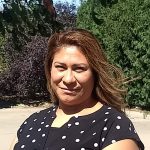 Marcelina Ceniceros Community-Based Mentoring Specialist marcelina@bbbsjc.org
Marcelina Ceniceros was raised in Muscatine, Iowa. She graduated from Iowa Wesleyan with a BA in Business Administration Marketing and Management. Marcelina joined Big Brothers and Big Sisters of Johnson County in September 2020. Previously she worked for the Iowa City Community School District and 4-H; she enjoys working with young people! She believes helping make a difference in a young person's life's can create memories whose impact lasts forever. Marcelina has three children and a new puppy, a Yorki pom mix. Marcelina enjoys making crafts with her children. Her hobbies are swimming, reading and going on nature walks. She enjoys cooking Mexican food... especially enchiladas with rice and beans!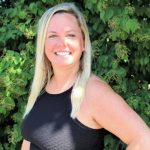 Kristen Elting Community-Based Mentoring Specialist kristen@bbbsjc.org Kristen Elting has been with the agency since 2017, first as an intern, and now in her role as a community-based mentoring specialist. A native of Burlington, Iowa, Kristen received her undergrad degree from Western Illinois University in Social Work. She has her master's in social work from the University of Iowa. Kristen also works as assistant general manager at The Vine in Coralville. Kristen enjoys working closely with children, families, and volunteers. Seeing the kids grow and build strong bonds with their Bigs makes the work she does so enjoyable. Kristen enjoys spending time with friends and family, she has a big love for her dog, Sophie, loves cooking and has a heart for good food!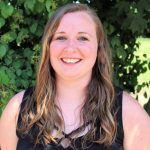 Molly Gilroy School-Based Mentoring Specialist molly@bbbsjc.org
Rumor has it Molly was born and raised a Hawkeye, but details are sketchy. All we really know about her is she loves Harry Potter and there's a strong possibility she is an undercover secret agent. We could tell you more, but not without risking your safety. Just return Molly's calls, and we're fairly confident you'll be okay. ;)
Addie Martinez AmeriCorps Intern Masters of Social Work addie@bbbsjc.org Addie was born and raised in eastern Iowa and hasn't left yet. A native to Iowa City, she attended Iowa City Community Schools and continued her education at the University of Iowa. Addie is currently in the MSW program at the University of Iowa and will finish in the spring of 2021. Addie is completing her Advanced Practicum at Big Brothers Big Sisters in addition to serving in AmeriCorps. Previously Addie worked at Four Oaks in the Foster and Adoptive Family Connections program where she followed state guidelines to license potential foster and adoptive homes. When she is not working, Addie enjoys spending time with her three children and husband, drinking coffee (lots of coffee!), and practicing yoga.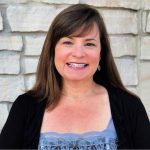 Chanel Meredith, Program Director chanel@bbbsjc.org Chanel has lived in Iowa for most of her life and graduated from the University of Iowa with a BA in Psychology and a minor in Human Relations. She has been with Big Brothers Big Sisters of Johnson County for almost 19 years – the first 17 years as a Mentoring Specialist and the past two years as Program Director. What Chanel loves most about her job is being able to watch the relationships between Bigs and Littles grow and develop over time – sometimes over many years.  She always loves seeing matches at events and having the opportunity to catch up with them, especially now that she is Program Director. Chanel is married with three children (including twins!) and a dog who all keep her very busy.   In her "spare time," Chanel loves to watch her daughter perform in dance and Show Choir, and her sons compete in their many athletic activities. I've learned that people will forget what you said, people will forget what you did, but people will never forget how you made them feel. – Maya Angelou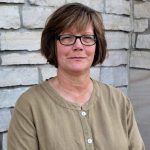 Mindy Paulsen Community-Based Mentoring Specialist mindy@bbbsjc.org
Originally from Keystone, Iowa, Mindy Paulsen grew up on a small family farm and had the typical farm chores of helping with livestock, making hay, mowing lawn, etc. as a kid. She graduated from UNI with a degree in Elementary Education. Her teaching career began in Holstein, Iowa where she taught third grade for two years. She moved to Humboldt, Iowa and taught for 9 years. During the last two years in Humboldt, Mindy worked on her master's degree in Elementary Administration from Drake University.
Mindy served as principal in three different Iowa school districts, the last one in Iowa City. Before retiring in 2015, she switched from her principal role to the role as a Special Education coach for two years.
Mindy currently works part time as a Community Based Mentoring Specialist. She enjoys working with our volunteers and families. She sees our volunteers "defending each child's potential" in many ways and appreciates all that they do for their Littles!  She is a former Board member of BBBS and while a principal at Roosevelt and Garner Elementary Schools the BBBS School Based Mentoring program supported students there. She enjoys the support of her coworkers and the Board at BBBS and loves being able to continue her life's pursuit of serving families and children in her role with the agency.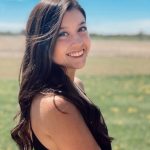 Halle Phillips Marketing & Event Coordinator, AmeriCorps VISTA hallephi@iastate.edu Halle Phillips recently graduated from the University of Iowa in May 2020 with a degree in Communication Studies and a certificate in Event Management. She is originally from Mason City, Iowa where she grew up as the middle child with her older sister and younger brother. Her parents still reside there with their two family dogs, Milo and Lucy. Halle joined BBBS in July 2020 as a VISTA where she will work on marketing and coordinating events. Prior to joining the agency, Halle worked two part-time jobs during her final semester at the University of Iowa. She enjoyed her time as an Assistant Teacher at Hometies 4C's Daycare and her part-time Events Internship with the Iowa Bicycle Coalition. Halle loves spending time with friends and family, enjoys playing the piano and singing, and cooking new recipes with her mom.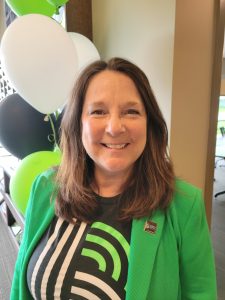 Daleta Thurness,  Executive Director daleta@bbbsjc.org
Daleta (Christensen) Thurness grew up and currently resides in West Liberty, Iowa.  A graduate of the University of Iowa, Daleta moved to Miami, Florida and worked for over 20 years in child welfare as Assistant Director of the State of Florida Guardian Ad Litem Program and then as Director of Lawyers for Children America.
She moved back "home" in 2007 and worked as a Youth Program Specialist for Iowa State University Extension and Outreach 4-H, and in December 2016 became Executive Director of Big Brothers Big Sisters of Johnson County. Daleta is married to Andy and have been a "Big Couple".  They enjoy supporting Hawkeye athletics, camping and golfing.
"I value partnerships, teamwork and a philanthropic spirit so working at Big Brothers Big Sisters is a wonderful fit," says Daleta. "I am honored and privileged to work alongside passionate staff and hundreds of volunteers who are Defending the Potential of youth and making Johnson County a better community."
Favorite quote: "You can move big rocks by yourself. You can move mountains with a team." -Janet Godwin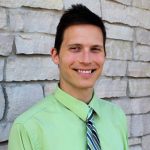 Tyson Wirth Mentoring Specialist and Content Strategist tyson@bbbsjc.org As a Mentoring Specialist, Tyson works primarily with School-Based matches in North Liberty and Solon. As a Content Strategist, he helps curate content that adds values for Bigs, families, Littles, and other stakeholders. He enjoys spending time with family and friends, Chicago Cubs' victories, and making healthy smoothies that gross out his family. Tyson is an alum of the University of Iowa and former classroom teacher. He is a son, brother, uncle, and 3rd-generation "Big". Tyson is a member of 100+ Men Who Care: Hawkeye Chapter and St. Wenceslaus Catholic Church. He is preparing for a career in Nursing with lots of studying, prayer, and coffee. Not always in that order. Favorite quote: "The key is not to prioritize what's on your schedule, but to schedule your priorities." – Stephen Covey
Contact Us
Big Brothers Big Sisters of Johnson County
3109 Old Hwy 218 South Iowa City, Iowa 52246
Phone: 319-337-2145
Fax: 319-337-7864