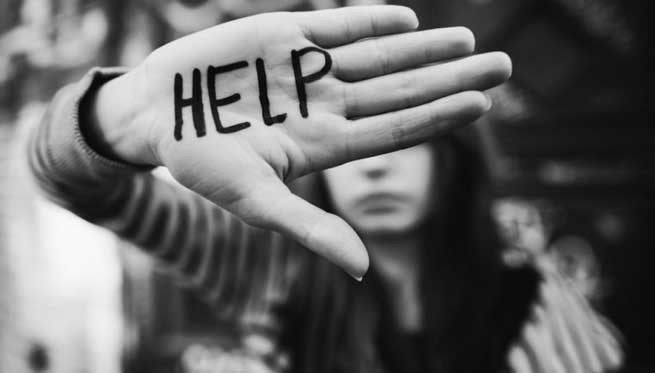 Does the youth you care most about experience mental health challenges?
Do you?
How can you be sure?
Researchers estimate that half of all chronic mental illness begins by age 14, and that 1 in 5 US teens live with a mental health condition. Furthermore, experts estimate a full HALF of US children with mental health disorders are NOT treated, and statistics for adults are similar.
Meaning… we can't be sure.
Furthermore, most people are not trained clinicians, and even those of us who are, are not in a position to diagnose our Littles. Fortunately, you can still be part of the solution. Early intervention can be a critical factor in recovery from mental illness.
WHAT YOU CAN DO
Regularly ask the young person(s) you care about, "How are you?" Give your full attention to listening actively to what they (and family or school partners) say.
Watch for drastic changes in behavior, mood, or energy level, and/or changes that last more than 2 weeks.
Share honestly (in an age-appropriate way) about challenging feelings you experience. Model that not feeling awesome all the time is normal, and safe/healthy to talk about.
Let your Mentoring Specialist know if you see/hear anything that concerns you.
We also need to take care of our own well-being, both for our own health and happiness, and to best support others. If/when you feel stressed, consider calling:
Iowa Concern Line (1-800-447-1985). This is a free, 24/7 available resource that anyone can call anonymously. Their trained and experienced staff offer listening, optional guidance in stress management, legal matters, and/or financial assistance.
TEEN Line (1-800-443-8336) is a free, 24/7 number specifically for teenagers.
Iowa Crisis Chat (1-855-325-4296) is another option, good for those who wish to gain emotional support via texting or talking.
No appointment necessary with these resources. We have found them to have short wait times when we have called. Share these numbers with anyone you think might benefit, and consider trying them when you are not feeling like your best self!
SUMMER SAFETY
Community-Based Bigs:
If you and your Little go swimming, make sure you each have a private place to change (i.e. at home beforehand, or in a locker-room stall; not both out in the open of a locker-room). Do not, however, just send your Little into the locker-room on their own; you need to be able to clearly and easily hear each other, to prevent any potential problems with other swimmers.
If your Little and/or parent have asked you about an overnight visit (not common/encouraged, and only an option for Community-Based matches of 1+ year), you the Big AND the parent/guardian MUST both talk with your Mentoring Specialist beforehand. Failure of the volunteer and parent to do so, or to comply with a possible refusal of permission by the Mentoring Specialist, will result in a match evaluation with possible sanctions, which may include match termination. This is for both the safety of our Littles and our Bigs.
School-Based Bigs:
Typically, School-Based Bigs will not have in-person contact w/ their Little over the summer. Exceptions occur when the parent/guardian has:
A) pre-approved a visit,
B) will be present themselves the whole time (i.e. during a birthday party, athletic or musical performance, etc.), and
C) talked beforehand with the Mentoring Specialist.
Phone and/or mail contacts between Bigs and Littles are permissible if all parties agree and talk first with the Mentoring Specialist.
Bottom line… when in doubt, please reach out! We are here to help you and your youth experience the best possible mentoring friendship. Have an awesome summer!