Big Brothers Big Sisters of Mahaska County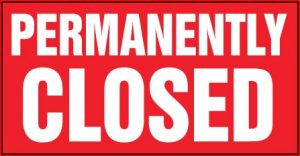 A Letter to our Community Partners
To our Valued Partners,
Thank you for joining Big Brothers Big Sisters of Mahaska County as a "Defender of Potential". In 2017 the community came together to empower and ignite the potential of youth by raising needed funds to initiate a 1:1 mentoring program. In partnership with the Mahaska County YMCA, doors opened in October with the first match being made in March 2018.
As with any non-profit and in particular start-ups, building capacity is an on-going challenge. In the initial stages fundraising was robust and initial interest from adult volunteers was encouraging. There was never an issue finding youth who desired and needed a mentor. However, as time progressed financial and volunteer resources were harder and harder to secure. BBBS of Mahaska County Board of Directors and Program Manager, Erin Parker had developed strategies to meet both of those challenges. However, March 2020 we all know the world was hit with a terrible pandemic that is still ongoing. Individuals, families and businesses are suffering and that includes the non-profit world. Being dependent on community resources that are already stretched BBBS of Mahaska County is unable to sustain operations and therefore effective November 13th, on-site operations will cease.
A number of existing 1:1 relationships will continue to be supported through Big Brothers Big Sisters of Johnson County. Equipment, materials and supplies that were received has been re-distributed throughout the community to benefit youth and families.  A number of organizations were a part of the re-distribution such as: United Way, Ricochet, and the YMCA.
All funds raised to this point have and will be expended in on-going support to matches and wrapping up operations.
Although, we are extremely disappointed to come to this conclusion, it doesn't negate the positive impact seen in the community for the last 3 years.
16 youth were matched with 16 caring adult mentors. 86% of those matches reached 12 month retention and 5 of those continued past 24 months (3 @ 30 months). The overall match length for matches in Mahaska County is 20.3 months. Each youth received 72 hours a year of mentoring valued at $1,637.
Research has shown that the longer a match is sustained the more positive impacts are seen in social acceptance, scholastic achievement and avoidance of risky behaviors. The community can feel proud they have contributed to the overall empowerment and success of these youth.
Also, do not underestimate the positive impact gained by the adult mentors. Many report how much they got from the experience from getting out more and engaging in healthy active behavior, learning more about their community and learning from the youth they mentored.
We truly appreciate the support provided in this effort and remain hopeful that perhaps someday in the future, Mahaska County can once again support a 1:1 mentoring program. If you have any questions or concerns feel free to contact Daleta Thurness, Executive Director Big Brother Big Sisters of Johnson County at (319) 337-2145 or daletac@iastate.edu. Thank you.
New Match Moments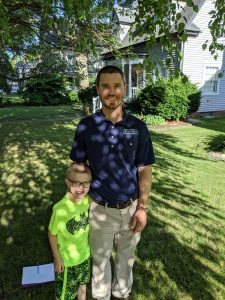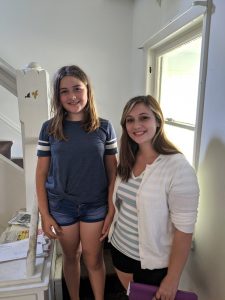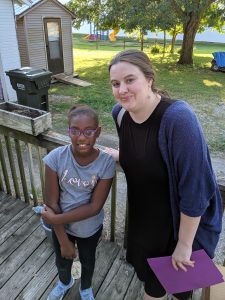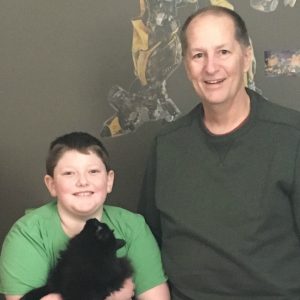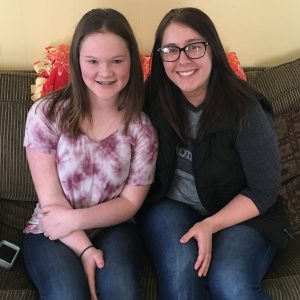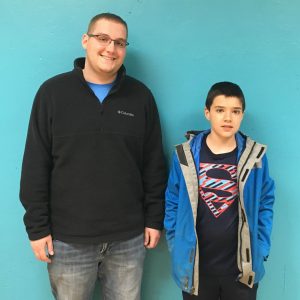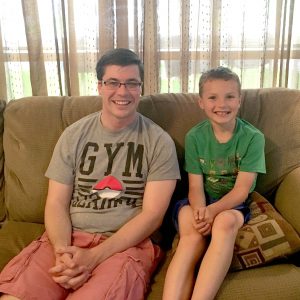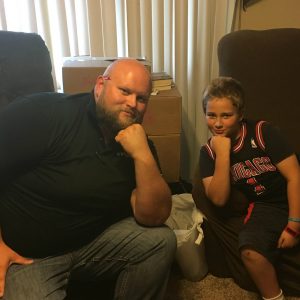 How does Big Brothers Big Sisters help Kasaius?
Matching
When Big Brothers Big Sisters works to match a Little with a Big, we take into account the needs, personality, interests, and goals of both the child and the adult volunteer. We introduce the Little and his or her family to the Big slowly and make sure everyone is fully committed to the match before it is made official. Little Brother Kasaius is outgoing and up for anything, so he needed a Big who was creative and had a variety of interests.
Relationship Management
Children like Kasaius get the most out of their one-to-one relationship with their Big when the Big, the parent or guardian, and the child talk openly with their Match Support Specialist. Working as part of the team helping the child succeed, the Match Support Specialist can help identify problems, brainstorm solutions, and connect the family with essential services.
Activities
When Kasaius' Big Brother saw the email from BBBS saying that there were spots open in a free acting class, he jumped at the chance to take Kasaius. BBBS affiliates across the country provide activities for Bigs and Littles and also alert Bigs to opportunities in the community. This enables Bigs to get to know other Bigs, who might be experiencing similar things and who might have great suggestions for more new activities.
Screening and Training
Child safety is Big Brothers Big Sisters' highest priority. To achieve the highest standards possible, we work constantly to review and strengthen our background check systems as new best practices in the industry emerge. We also make sure our Bigs and our staff have the training and resources they need to help Littles on their path to success.